Bergwelt Grindelwald - Alpine Design Resort looks forward to welcoming its first guests from June 2021.
A sleek ski hotel with a pioneering spirit, shaped by the Swiss Alps
For those with an adventurous spirit, and an eye for modern design, Bergwelt Grindelwald – Alpine Design Resort is luxury at its zenith. With the Swiss Alps as its backdrop and the Fire & Ice spa taking wellness to another level, every element stirs the senses. Whether you stay in or ski out, expect attention-grabbing views and a touch of mysticism at every turn.
Beautifully crafted rooms and suites echo the awe-inspiring landscape outside. Using Swiss wood and tactile fabrics, they manage to be both airy and cosy – with many offering mountain views (choose a Luxury Room for a front-row seat to the north face of the Eiger). You'll even have bottled water drawn from the glacier to drink. For peak privacy, up to five bedrooms can be combined into spacious residences, whilst the serenely styled apartments match up to the mountains in size and beauty. Elsewhere, enjoy cocktails and conversation in The Seven Spirits bar, or settle into The Other Club with over 500 cigars, and countless tales of famous names and their Alpine adventures. Then it's a choice of indoor or out for dinner: BG's Grill, Pinte or the panoramic terrace.
Read more
[SPLIT]
Read less
Outside Bergwelt Grindelwald, inspiration lies in every direction for the modern day explorer. You're close to Jungfrau, one of the world's most iconic ski regions. As well as high-Alpine skiing and snowboarding, this is the place for glacier trekking, mountain hiking, snow disk running and more. For a different perspective, the hotel can help to arrange paragliding across Jungfrau – letting your imagination truly take flight.
Enjoy your stay!
---
90 Rooms | 4 Floors | 1 Restaurant |
UNESCO World Heritage Site
Modern Design
Ski Resort
Spa
Our Hotel
Bergwelt Grindelwald - Alpine Design Resort

Luxury Schramm Box Spring Bed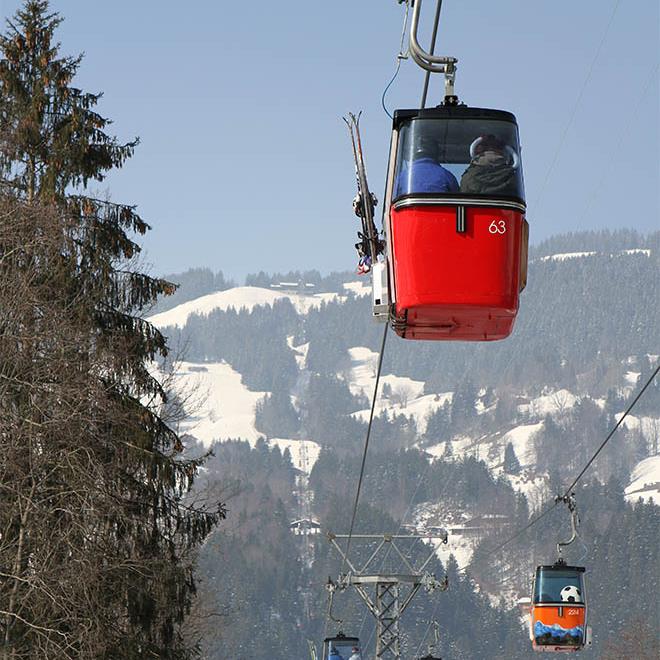 In season
When winter comes to Bergwelt Grindelwald, skiing at the foot of the Eiger is unforgettable. But there are other ways to travel, and this hotel is all about unearthing the unknown. Walk the glaciers and gorges by starlight, whiz along the snow by 'Velogemel' (a traditional sledge) or up the adrenaline with slope driving in a 'Ratrac'. Night sledding in Bussalp is a must, as is hot cheese fondue to finish the evening. When summer blossoms, embark on Alpine hikes or even learn to yodel. For a bird's eye view of the mountains and valleys, the hotel can arrange sunny trips on 'First Flieger' – an exhilarating zipline – as well as mountain carts (a go-kart sledge hybrid) and 'Trottibikes', for family-friendly fun.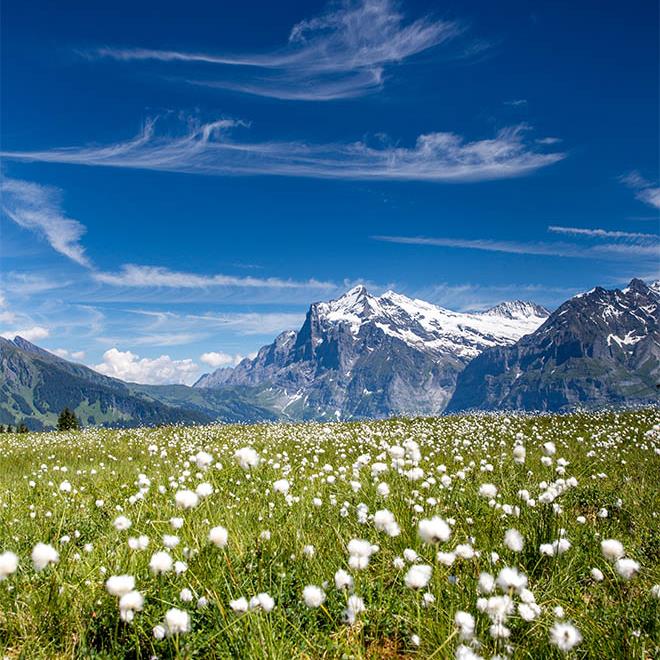 The tip of the Berg
Alpine adventures, big and small, begin at Bergwelt Grindelwald. This boutique hotel offers sommelier-led wine and Rügen tastings, as well as cooking classes with the resident chef. You could even go foraging first, searching for mountain herbs and wild ingredients. When it's time to step, or ski, out from the hotel, take a picnic basket or ask about raclette for dinner, served under starry skies. Walkers will love the First Cliff Walk, close to the hotel, which hugs the mountainside and opens up epic views.
Luxury Schramm Box Spring Bed
Bergwelt Essential Club Room
---

Luxury Room With Wardrobe
Bergwelt Luxury Panorama Room
---

Bergwwelt Luxury Eiger View Room
---

Bergwelt Junior Suite Eiger View
---
Luxury Living Room Side Board

Luxury Schramm Box Spring Bed
Luxury Living Room Side Board

Luxury Schramm Box Spring Bed
Bergwelt Lauberhorn Suite
---

Bergwelt Wetterhorn Suite
---
Luxury Schramm Box Spring Bed
Bergwelt Jungfrau SPA Suite
---
There are currently no member reviews available for this hotel.
Key Features
Restaurant
Spa
Indoor pool
Golf
Room service
Parking
All Hotel Features and Services
Business services
Concierge desk
Currency exchange
Doctor on call
Turndown service
Laundry service
Parking
On-Site parking
Wedding services
Location of your stay
Hotel Address
Bergwelt Grindelwald - Alpine Design Resort
Bergwelt 4
Grindelwald
3818
Switzerland
Where is it?
70 kms to airport Bern-Belp
200 kms to airport Zurich-Kloten
230 kms to airport Geneve-Cointrin
Pioneers in Boutique Luxury