This hotel is currently closed for refurbishment and will re-open in 2022.
A slice of history set in elegant parkland just 15 minutes from Windsor
A magnificent mansion house awarded 5 AA Red Stars in a captivating parkland setting designed by Capability Brown, Stoke Park is an iconic and supremely comfortable country retreat not far from Windsor and central London. It has 13 mixed tennis courts, a fabulous 27-hole championship golf course by Harry Colt in 1908 and one of the country's best spas, which also includes a state-of-the-art 4,000 sq. ft. gym and fitness studios.
The rooms and suites are individually designed with antiques and paintings. The 21 bedrooms in the Mansion House overlook 300 acres of parkland and gardens. Many have balconies ideal for enjoying breakfast and evening drinks. The 28 contemporary designed bedrooms in the Pavilion also offer magnificent views, including some with views of Windsor Castle.
Read more
[SPLIT]
Read less
Take a walk through the grounds followed by a round of golf or a game of tennis. In the evening, dine on modern British cuisine in Humphry's restaurant, which holds 3 AA Rosettes. Stoke Park has always had a close relationship to Pinewood Studios and the British film industry. It has featured in a number of famous films including Bridget Jones' Diary and two James Bond films: Goldfinger and Tomorrow Never Dies. The epic duel between Bond and Goldfinger is still considered the most famous game of golf in cinematic history.
Enjoy your stay!
---
49 Rooms | 2 Floors | 3 Restaurants |
Country House Hotel
Fine Dining
Golf Course
Pool
Our Hotel
Windsor Suite Signature Suite Mansion

Pennsylvania Signature Suite Mansion

Lancelot Suite Deluxe Terrace Suite

Deluxe Garden Suite Pavilion

Humphry Restaurant Stoke Park

Deluxe Suite Pavilion.jpg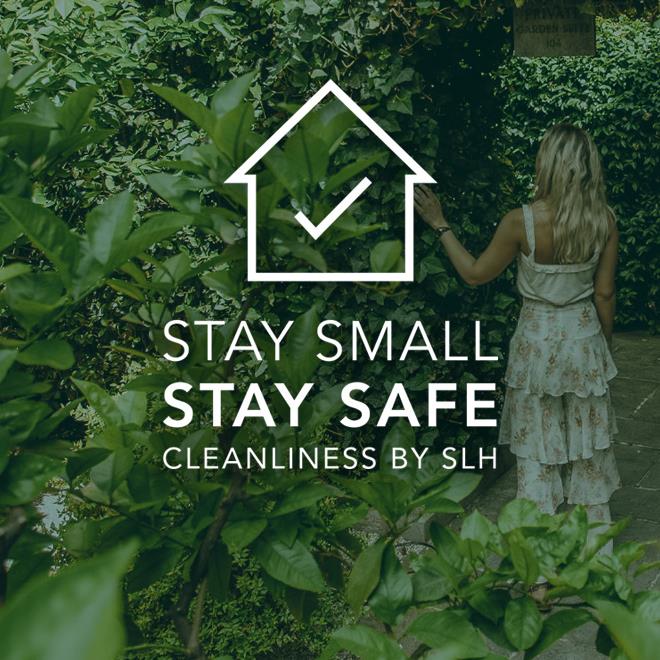 Covid19 Measures
All of our guests will be asked to complete a pre arrival health questionnaire and return it 24hrs prior to arrival. Temperature checks will be taken for all members of staff daily before entering the building. All members of staff will be required to wear PPE as appropriate.


Please respect the social distancing measures in place. Social distancing measures will be in place in all public and restaurant areas with appropriate signage. Hand sanitising stations will be provided throughout all public areas.


Your bedroom will be thoroughly cleaned with extra care and sanitised. There will be an enhanced cleaning programme in public areas including toilets with an increased frequency in disinfection of high touch areas. All health, fitness and spa facilities including changing rooms will be disinfected on a regular basis.


In our restaurants we will ensure your seating area is sanitised prior to your arrival. All non-essential items will be removed and only available on request.


In room dining will be provided at no extra cost, service is restricted to delivery to outside your bedroom door. We have suspended all buffets. Breakfast will be available from an a la carte menu. Single use menus will be in place across all outlets.



We will not accept cash payments unless arranged by prior agreement. We would encourage you to pay by credit card. All credit card machines will be sanitised after each use.



Stuart Executive Mansion Room

Lane Jackson Executive Terrace Mansion
Executive Terrace Mansion Room
---
Deluxe Suite Pavilion.jpg

Deluxe Pavilion Garden Suite
Deluxe Garden Suite Pavilion
---
Coke Deluxe Terrace Suite Mansion
Deluxe Terrace Suite Mansion
---

Pennsylvania Signature Suite Mansion
---
The staff were super kind and helpful in the reception area, both at Spa and hotel. Got special cookies for my daughter's birthday. A very happy and relaxing stay in Stoke park.
By YU Jan '20 Trip Type Couple
---
excellent evening meal in Humphrys
By Roger Aug '19 Trip Type Couple
---
A perfect get away with lots to do.
We managed to cram in tennis, gym, spa, cocktails, dinner, a walk to the memorial gardens as well as a wonderful night's sleep! One of our favourite hotels.
By Rebecca May '19 Trip Type Couple
---
Key Features
Bar
Room service
Restaurant
Family friendly
Indoor pool
Free Wi-Fi
All Hotel Features and Services
Bell staff/porter
Concierge desk
Currency exchange
Laundry service
Free parking
Valet parking
Wakeup service
Gym
Health club
Location of your stay
Hotel Address
Stoke Park
Park Road
.
Stoke Poges
SL2 4PG
Buckinghamshire
United Kingdom
Where is it?
8 miles to airport Heathrow Airport
28 miles to airport Stansted
32 miles to airport Luton Airport
35 miles to airport City Airport
46 miles to airport Gatwick Airport
Pioneers in Boutique Luxury