This property will be closing for refurbishment from December 1st 2020 to February 28th 2021.
Close to the medieval village of Saint-Emilion famed for its wines
An imposing turn-of-the-century chateau that stands out against the skyline with its fairy-tale turrets and spires, Grand Barrail Château Hotel & Spa is set in secluded and tranquil grounds in the midst of the vineyards of Saint-Emilion. Expect delectable cuisine, spacious rooms in the main building and in annexes, together with a pampering spa.
Grand Barrail Château Hotel's 41 rooms and five suites are decorated in neutral or pale shades with abundant use of designer fabrics, creating a stylish and warm feel. Look out of the windows onto delightful gardens with manicured lawns, a large pond and a pool, all of which are surrounded by terrace upon terrace of bushy green vines that extend for miles around.
Read more
[SPLIT]
Read less
Grand Barrail Château's most majestic rooms are reserved for the restaurant that has three separate dining areas. Choose between the Baroque magnificence of Salon Mauresque with its stained-glass windows, red marble pillars, gilding and oriental-style paintings; the more intimate Salle Ronde with its elegant chandeliers or the terrace overlooking the gardens.
Enjoy your stay!
---
46 Rooms | 2 Floors | 1 Restaurant |
Fine Dining
Pool
Country House Hotel
Spa
Our Hotel
Vineyards House Deluxe Room

Vineyards House Deluxe Room

Vineyards House Deluxe Room Terrace

Health House Deluxe Room Terrace

Residence Deluxe Room Balcony

Restaurant - Mauresque Room

Restaurant - Grande Salle

Tomato - Tomato Cracker stuffed with Ricotta, Tiger Prawn, Iberian Bellota Ham, Tomato Vinegar

French toast with grapefruit and carrot jam, fresh grapefruit, carrot grapefruit reduction

Mint-Chocolate - Sweet Chocolate Paste, creamy « Macaé »

Strawberry & Rhubarb - Vanilla Rice Pudding, poached Rhubarb, Strawberry in Aspic

Beef - Thick Slice of « Limousine » Beef, Brioche with Truffle Oil, frozen young Carrots, Madeira Sauce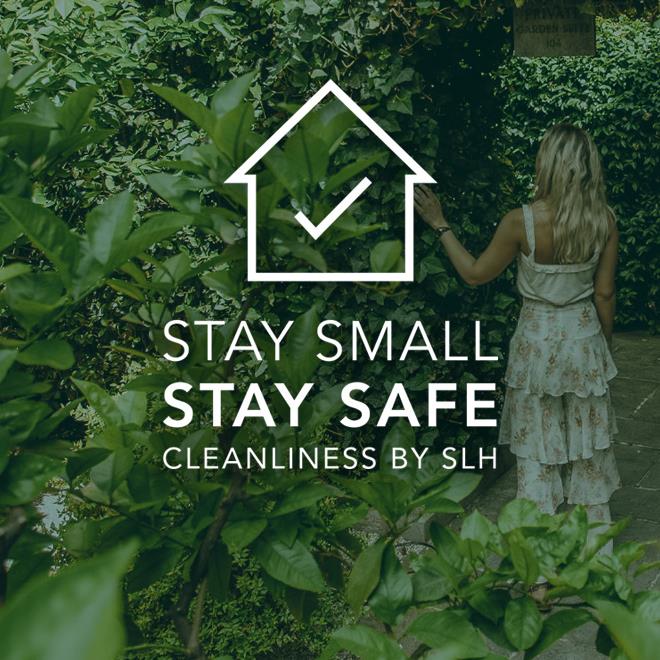 Covid-19 Measures
Wearing a face mask (except when sitting at a table or when outside) and social distancing are mandatory in public spaces.


Antiseptic sanitizer stands and face masks are available in public spaces (reception, elevators and restaurant).


Training of our employees in protocols and elementary barrier gestures for everybody's safety.


Cleaning programs reinforced, frequent disinfection of all common spaces and high-traffic areas. Using cleaning and disinfecting protocols to clean rooms with peculiar attention paid to high touch items as bathrooms.


Room service secured without any fees; check-in, check-out, payment contactless as much as possible.

Superior King/Twin bedded room
---
Health House Deluxe Room Bathroom

Vineyards House Deluxe Room
Deluxe King or Twin bedded room
---



---
Memorable hotel and location
The location is outstanding. The hotel building is beautiful. The concierge Eva was very helpful with our dinner reservations and vineyard tours.
By zarine Oct '19 Trip Type Family
---
We thoroughly enjoyed this property
We loved our room and the location and view
By Anja Sep '19 Trip Type Couple
---
Nice stay in the vineyards near the pretty village of Saint Emilion
Very professional hotel with pleasant staff ,comfortable rooms and a nice restaurant. The lovely medieval town of Saint Emilion just a couple of miles away is worth a visit, as well as the nearby cellars.
By Patrice Jan '19 Trip Type Couple
---
Key Features
Valet parking
Bar
Pet Friendly
Restaurant
24-hour room service
Free Wi-Fi
All Hotel Features and Services
Bell staff/porter
Concierge desk
Dry cleaning
Turndown service
Accessible parking
Laundry service
Free parking
Parking
Valet parking
Location of your stay
Hotel Address
Grand Barrail Château Hotel & Spa
Route de Libourne D 243
.
Saint Emilion
33330
France
Where is it?
40 kms to airport Merignac
56 kms to airport Bergerac Roumaniere
110 kms to airport Angouleme Bel Air
217 kms to airport Parme (Bayonne-Anglet)
Pioneers in Boutique Luxury