This hotel is seasonal and is welcoming guests from April to November.
Breath-taking beauty meets total tranquillity in this Corsican coastal retreat
A Mediterranean retreat, La Roya resides facing the idyllic village of Saint Florent, a bustling harbour town only moments away from some of Corsica's most beautiful beaches. With coastal views spanning the Cap Corse peninsula and the Agriates desert, this boutique hotel is a geological paradise, complete with its very own Garden of Eden.
Rejuvenating for all the senses, the hotel's flower garden is the perfect place to unwind and breathe in the fresh sea air. Recline by the pool, or enjoy a relaxing massage under the pergola as you take in the surrounding scenery. Inside, elegance and sophistication are the hallmarks of refined luxury. And with each of La Roya's rooms boasting a private balcony, rugged mountains and turquoise-blue waters are never far from view.
Read more
[SPLIT]
Read less
Blessed with such a biodiverse landscape, a stay at La Roya is a great time to learn a new skill, from paragliding to horseback riding, jet-skiing to diving. Meanwhile, the hotel's Boston Whaler motorboat offers unmissable island tours and excursions. Return to enjoy a dinner under the stars at the hotel's restaurant – a celebration of authentic Corsican cuisine and local produce.
Enjoy your stay!
---
26 Rooms | 2 Floors | 1 Restaurant |
Fine Dining
Honeymoon
Pool
Lake or Waterfront
Our Hotel
Sea Laterale Balcony Room

Sea Laterale Balcony Suite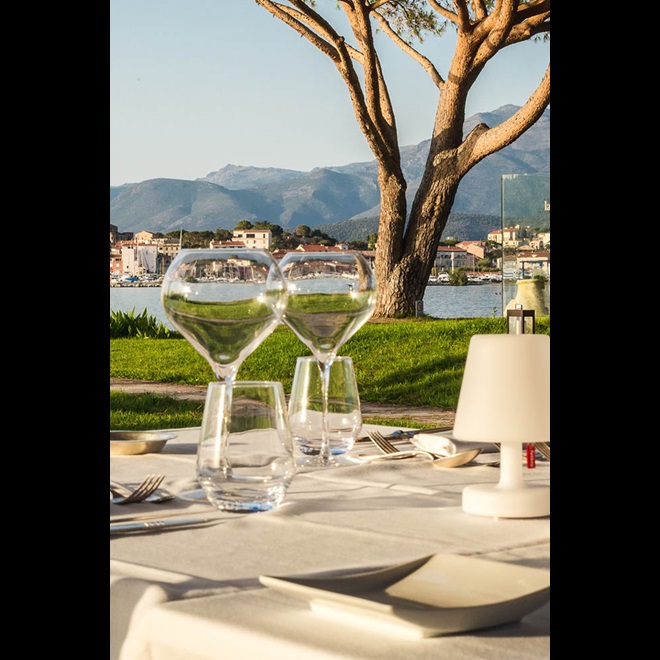 Corsican flavours
La Roya's elegant restaurant lives up to the hype – and its spectacular beachside setting – with modern French food that makes creative use of local Corsican ingredients. Enjoy plate after plate of beautifully turned-out food as you watch the sun set over the Saint-Florent sea. C'est magnifique.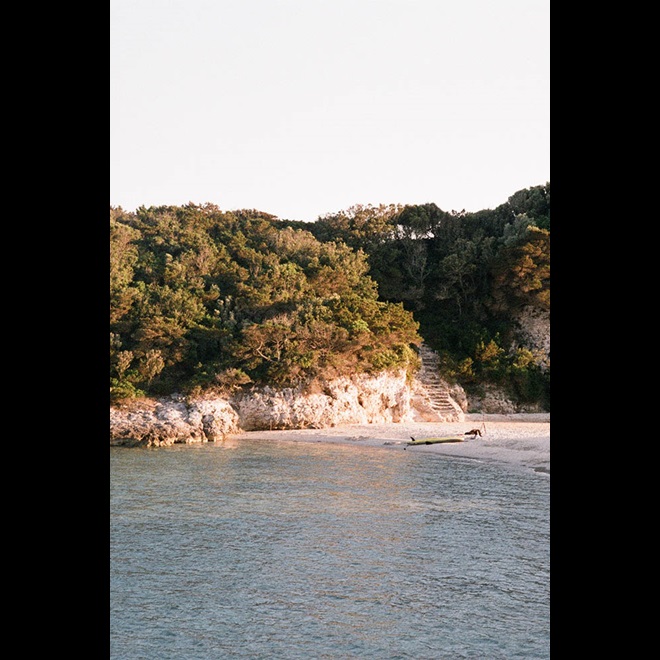 The riches of La Roya
From natural wonders to cultural riches, La Roya is the ideal base for exploring Saint Florent's many attractions. Explore the sun-scorched desert of Agriates, or visit one of the region's ancient churches such as San Michele de Murato – one of the finest examples of Pisan Romanesque architecture, built in 1280. Round off a day of sightseeing with a wine-tasting at the Patrimonio estate, just a few minutes from the hotel. From the hotel, hiking enthusiasts will have easy access to wild and paradisiacal places.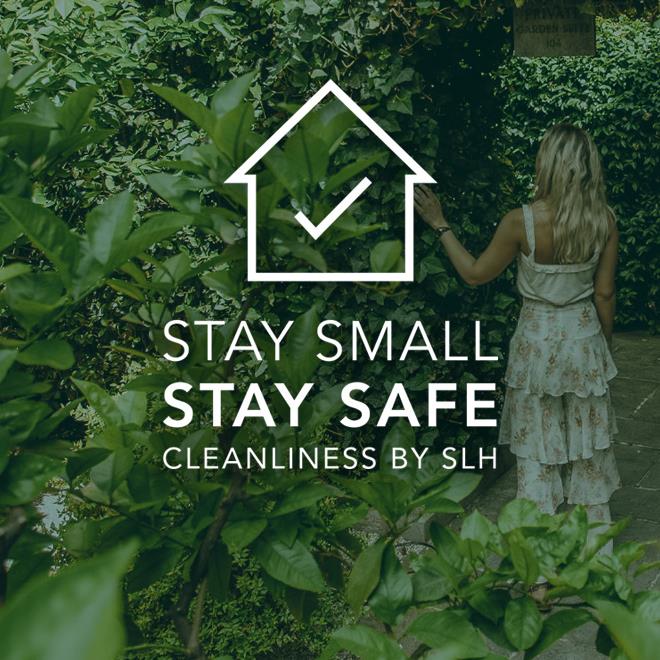 Covid-19 Measures
Our cleaning process is reinforced and regular disinfection of all customer contact points (door handles, lift buttons, electronic payment terminal, etc.) with virucidal products.
Application of French government's rules and recommendations : physical distance, markings, individual protections.
All staff receive a training and a health protocol representative has been appointed to ensure compliance with safety and health rules.
Mountain Side Rooms Bathroom
Sea Laterale Balcony Room
Sea Laterale Balcony Room
---


Sea Laterale Balcony Suite
Sea Laterale Balcony Suite
---

There are currently no member reviews available for this hotel.
Key Features
Outdoor pool
Restaurant
Room service
Air conditioning
Free Wi-Fi
All Hotel Features and Services
Doctor on call
Laundry service
Gym
Wedding services
24-hour security
Air conditioning
Elevators
Accessible parking
Family friendly
Location of your stay
Hotel Address
Hotel La Roya
Plage de la Roya
Saint Florent
20217
France
Where is it?
30 kms to airport Poretta
67 kms to airport Sainte Catherine
Pioneers in Boutique Luxury