This hotel is seasonal and welcoming guests from March to December.
A hidden retreat in the centre of Florence, this magnificent mansion oozes warm Italian style
Step out of the busy city and back in time at the Hotel Regency – a serene sanctuary with Florence's world-famous sights on the doorstep. This majestic villa has welcomed guests since the 1800s, when it played host to many of Florence's most illustrious figures. And this reputation for first-class service amid graceful surroundings has been carried through to today.
Inside, the Regency décor, Renaissance art and original features – from antique mirrors to period lights – have a timeless charm. Outside, you'll find the 'Secret Garden' – a tranquil spot to enjoy an aperitif or simply bask in the Tuscan sun.
Read more
[SPLIT]
Read less
Standing proudly on Piazza Massimo D'Azeglio, Hotel Regency puts you right at the heart of Florence's rich culture and history. Take in iconic works of art, elaborate churches and winding medieval streets, discovering the city that has enchanted artists and writers for centuries. And then end each day relaxing in the lounge or exclusive garden of your private city retreat.
Enjoy your stay!
---
31 Rooms | 4 Floors | 1 Restaurant |
City Centre
Historic Hotel
UNESCO World Heritage Site
Wine Experience
Our Hotel
Urban Garden Frontal View

Relais Le Jardin Restaurant

A Florentine villa overlooking Piazza D'Azeglio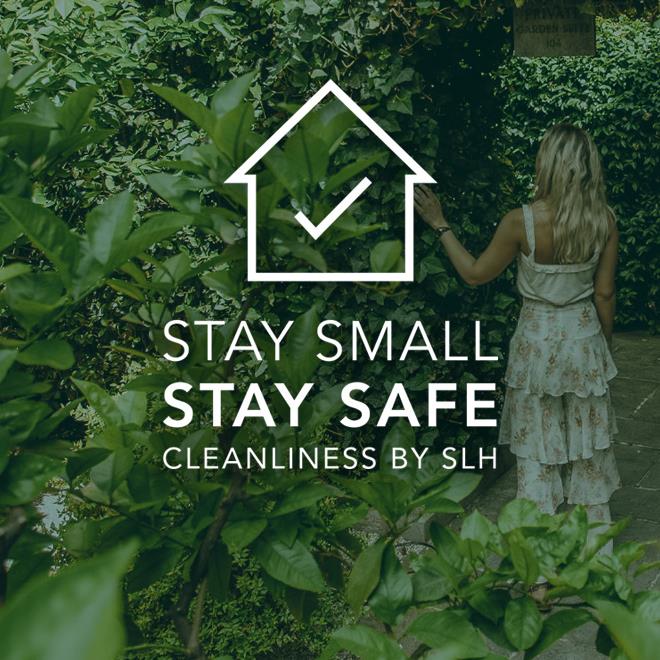 Covid-19 Measures
SAFETY DEVICES AND PPE - The reception desk is equipped with a plexiglass screen, while hydroalcoholic sanitizing gel dispensers for the hands are available at the entrance, at the reception, in the common areas and at the entrance of the restaurant.
CHECK-IN AND CHECK-OUT - Prior to arrival, guests will receive a link to access the new hotel app that they can use to check-in online and to take advantage of the digital concierge service for any request or need. A procedure for contactless check-out is in place.
CLEANING OF THE GUEST ROOMS - Each room is ventilated daily to allow a large change of air. All the surfaces of the room, including air conditioning filters and fan coils, and the bathrooms are cleaned with certified anti Covid-19 products and disposable cloths. Special attention is paid on objects that are touched most frequently. All the linen are washed at 180°C to guarantee the removing of all bacteria. The final cleaning of the room is done after each check out with atomized dry hydrogen peroxide at 180°C.
CLEANING OF COMMON AREAS - All common areas are aired several times every day and sanitized continuously with certified virucidal products and 71% alcoholic solution, with particular attention to the points of greatest contact such as handles and push button panels.
BREAKFAST AND RESTAURANT – Breakfast is available with a buffet, served at the table by the waiting staff, and can be enjoyed in our elegant veranda restaurant or in the garden. Room service is also available. Both in the restaurant and the garden, tables are spaced according to the current regulation in order to maintain safe distancing.










---
Very nicely decorated and, above all, very clean luxurious hotel, located in a slightly less busy area of ​​the city, but it is and remains a city hotel.
Large and beautiful terrace with lots of greenery and a central fountain. Only a pity that the back of an ugly apartment building overshadows the perfection of the picture. Extremely friendly staff in the restaurant, with a very special mention for Paolo and his colleagues Valentina and Ricardo. Restaurant Read more[SPLIT]Read lessfood and drinks overpriced. Too little 'lounge' seating space.
By Raimond Jul '19 Trip Type Couple
---
This is the second time in the past year, that I have visited Florence and chosen to stay at the Regency, it's in a quite neighbourhood, very friendly staff, nice large rooms but with a small cramped bath tub (that's the only downside)
By Alaknarayan May '19 Trip Type Couple
---
A romantic and elegant hotel in a quiet location
The breakfast room with the large windows to the garden is wonderful!
By Rudolf Mar '19 Trip Type Couple
---
Key Features
Family friendly
Pet Friendly
Restaurant
Air conditioning
Valet parking
24-hour room service
All Hotel Features and Services
Bell staff/porter
Concierge desk
Currency exchange
Turndown service
Laundry service
Valet parking
Wakeup service
Wedding services
DVD rental
Location of your stay
Hotel Address
Hotel Regency
Piazza Massimo d Azeglio 3
.
Florence
50121
Italy
Where is it?
8 kms to airport Peretola
80 kms to airport Galilei (San Giusto)
80 kms to airport Pisa International Airport
Pioneers in Boutique Luxury