Please note that drones and aerial photography devices are not permitted at this hotel.

A magical collection of private villas, nestled in lush Thai forest
The authentic and the avant-garde combine in this luxurious rainforest retreat. Stay in a Clay Cottage, inspired by the 'Pa-ta-pea' clan, or a Tent Pool Villa with spectacular views. For something truly individual, pick one of the seven Tree Houses that seem suspended from the canopy itself. Or, for the ultimate indulgence, book a Bird's Nest Pool Villa. With streams and waterfalls running through it, this luxury resort is seamlessly woven into its surroundings.
An air of serenity hangs over Keemala. Indulge the body and invigorate the mind with massage or meditation beneath the trees. Learn the art of Thai cooking using herbs picked from the hotel's own garden. Or relax and listen to the rhythms of the rainforest from the sumptuous surroundings of your tribal-inspired suite.
Read more
[SPLIT]
Read less
Keemala is beautifully located, near to the sights and sounds of Phuket but far enough away for total tranquillity. The tropical forest is quite literally on the doorstep, with jungle walkways to stroll and exotic flora and fauna to spot. And the west coast waters of Phuket – from quiet Kamala to lively Patong beach – are moments away.
Enjoy your stay!
---
38 Rooms | 1 Floor | 2 Restaurants |
Considerate Collection
Spa
Winter Sun
Pool
Actively sustainable luxury hotels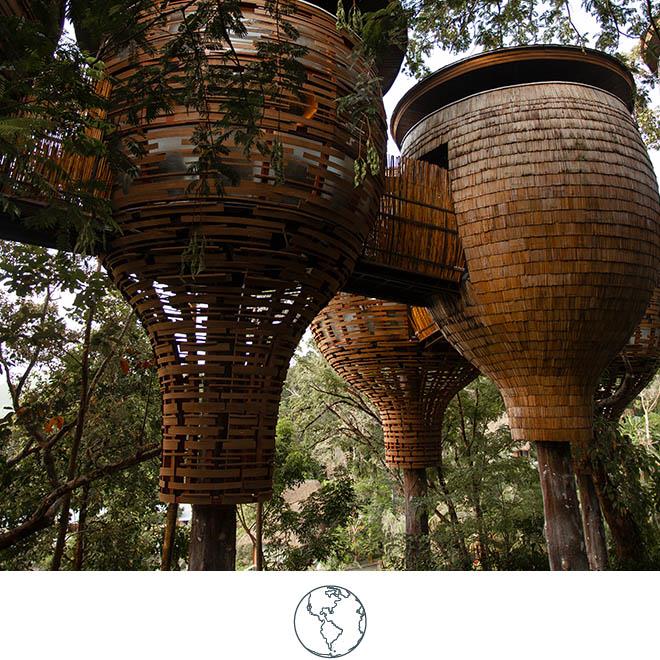 Environmentally Conscious
The resort's deep-rooted respect for its surrounding rainforest and local communities can be felt throughout the Keemala experience, from community based mangrove restoration, tree planting, and tours of Phang Nga Bay with Phuket eco-tourism pioneer John Gray, to engaging guests in a 'Natural Lifestyle' concept through a weekly complimentary schedule of activities, such as garden tours, folding pandan leaves, tai chi and meditation. Keemala is an active supporter of the Royal Thai Navy's Sea Turtle Conservation project, while keeping two resident rescue water buffaloes who enjoy keeping the grass in order.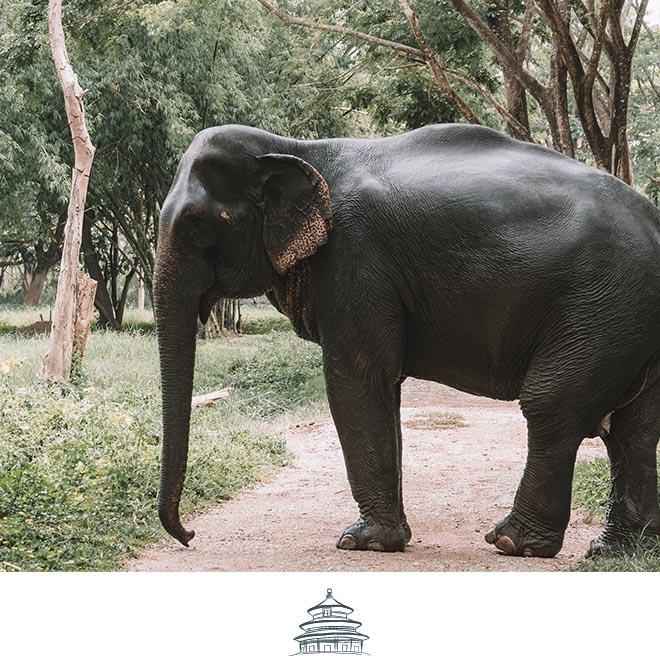 Cultural Custodians
The Keemala concept centres around four Phuket tribes, the 'Pa-ta-Pea' (Earth), the 'Khon-Jorn' (Wanderers), the 'We-Ha' (Sky), and the 'Rung-Nok' (Nest) people, whose ways of life have inspired the resort's design and cultural philosophy. The resort has a strict anti-animal exploitation policy, actively discouraging guests from elephant trekking, rides, and shows, interacting with captive tigers, or fishing excursions. Keemala aims to preserve Thailand's wildlife by organising non-exploitative interaction, for example with The Phuket Elephant Sanctuary or seeing wild elephants from a respectful distance in Khao Sok National Park.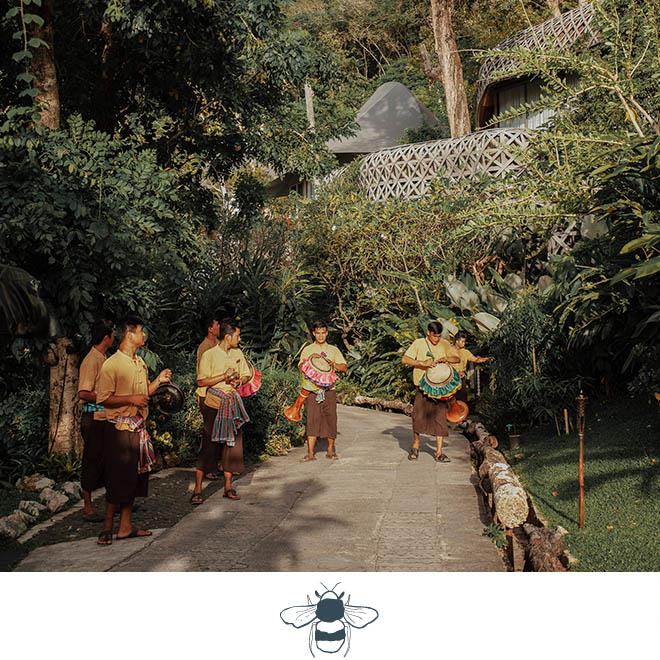 Community Minded
While guests can enjoy Keemala's tucked-away location amongst the treetops overlooking Kamala Village, the resort's extensive list of local activities fosters a strong sense of community spirit. The cultural heritage walking tour of Phuket Town makes stops at street vendors so that guests can experience authentic Thai cuisine, while the local temple visits allow guests to participate in alms-giving ceremonies with the resident monks. The resort's chef will also take you to the local market and the on-site organic garden to choose your own ingredients before learning to cook traditional dishes.
Our Hotel
Birds Nest Pool Villa Exterior

Tree Pool Houses Exterior

Keemala Su Tha Restaurant Interior

Clay Pool Cottages Exterior

Bird's Nest Pool Villa - Guest room

Keemala Clay Pool Cottages Interior

Tree Pool House - Interior

Tent Pool Villa - Exterior

Keemala Tree Pool Houses At Sunrise

Tree Pool House - Exterior

Bird's Nest Pool Villa - Bedroom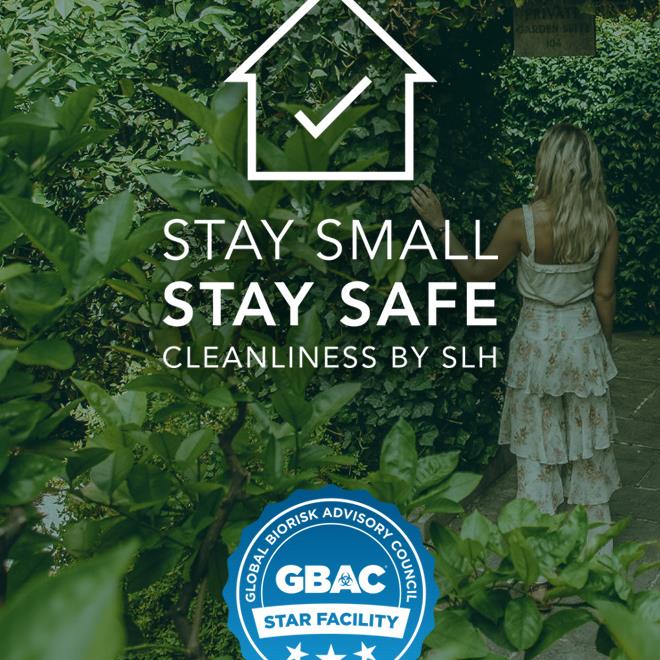 Covid-19 Measures
Check-In & Check-Out : Screen temperature for all arriving at the resort. Sanitizing stations set up in key locations.
Guests to complete Health Declaration Form prior to check in. Limit 4 guests in lobby and lounge; in-villa check in
In-Villa Services : Associates servicing villa must wear mask and gloves. Villa cleaning with sanitizing of high-touch points daily. Villa and air-conditioning disinfected after check-out.
Dining : À la carte service only, no buffet or sharing option. Reservation only; dining tables set up 2m apart. Tableware set up upon guest seating; individual serving set including condiments. Extended in-villa dining services. Healthy menu with potent immune boost benefits.
Guest Services : Limited cash payment accepted. Key cards and Resort vehicles and buggies sanitized after use.


Cha-La Pool Bar, main swimming pool, Mala Bar, Mala Spa, and group wellness classes remain closed.


Keemala Associates : Daily temperature and health screening. Sanitizing stations set up high-touch work areas. Wear mask and wash hands frequently throughout shift. Maintain 2m distance from colleagues including in the office and canteen.


Keemala Clay Pool Cottages Interior
Clay Pool Cottage 1 Bedroom
---



Keemala Clay Pool Cottages Interior
Clay Pool Cottage 2 Bedroom
---
---
Perfect location for our 10 year wedding anniversary
My wife and I spent some days at Keemela to celebrate our 10 year wedding anniversary. It was an unforgettable and perfect experience. From our arrival to departure, we received impeccable service from the large group of smiling and friendly staff. We were upgraded to a Tent Pool villa, a two story delight Read more[SPLIT]Read lesswith an outdoor pool, outdoor shower, and a great view immersed in the jungle sounds. We had our own dedicated member of staff to take care of us named Peach. Peach would always be on call to organise things like getting picked up with the included 24-hour buggy service, to organising a spa visit. The highlight was on our anniversary day when Peach sent us a bottle of bubbly with her own beautifully drawn card. This was truly a magnificent experience, it is thoroughly recommended! Thank you to everyone at Keemela.
By Mogens May '19 Trip Type Couple
---
Key Features
Spa
Family friendly
Restaurant
Room service
Free Wi-Fi
Cocktail lounge
All Hotel Features and Services
Bell staff/porter
Concierge desk
Currency exchange
Doctor on call
Dry cleaning
Turndown service
Laundry service
Wakeup service
Free parking
Location of your stay
Hotel Address
Keemala
10 88 Moo 6 Nakasud Road
Kamala Kathu District
Phuket
83150
Thailand
Where is it?
27 kms to airport Phuket Intl
166 kms to airport Krabi International Airport
Pioneers in Boutique Luxury