This hotel is seasonal and welcoming guests from April to October.
Heavenly gardens and high-end style in this one-of-a-kind Saint-Tropez retreat
Stepping inside MUSE Saint-Tropez is like entering a small piece of paradise. Its beautiful gardens are wonderfully peaceful. The spa treatments will leave you feeling on cloud nine, while the clean lines and cool palette, inside and out, ooze refinement. This boutique hotel will have you slipping into holiday mode the second you arrive.
Who needs Brigitte Bardot's beach when you have a pool like this? Fringed by white-curtained cabanas, you can even dip your toes in the water from your luxury lounger. Afterward, find a shady spot in the tranquil gardens. All that fresh air will set you up for an evening of stripped back fine dining in M, and having an elegant suite to retire to at the end of it all is sheer bliss.
Read more
[SPLIT]
Read less
You'll have a beach bag in your suite, kitted out with sunglasses and towels. So it's just a case of calling on the hotel shuttle to take you to Saint-Tropez's jet-set-style shores. You could hop on one of the MUSE bicycles for a ride through French scenery. Or, if it's a staying indoors sort of day, iPads, games consoles and plasma screens in your room will keep you occupied.
Enjoy your stay!
---
15 Rooms | 1 Floor | 1 Restaurant |
Country House Hotel
Pool
Pet Friendly
Our Hotel
Elegance Room with Plunge Pool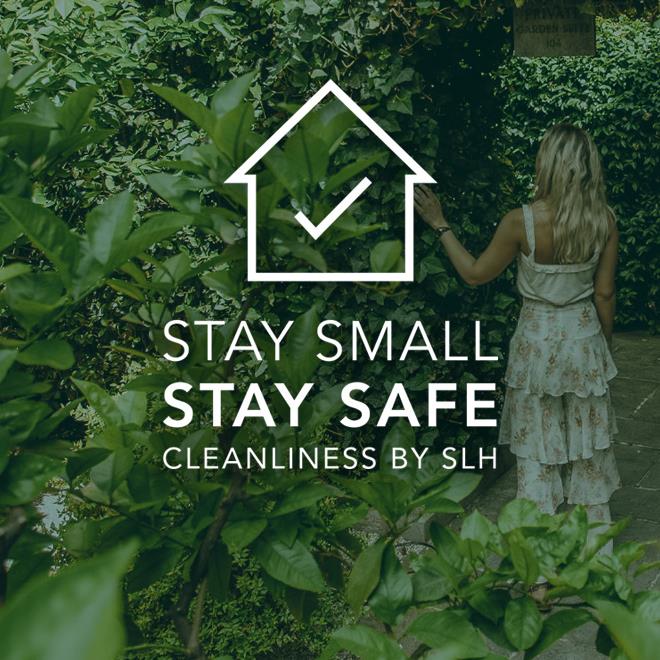 Covid-19 Measures
Our leadership team has been closely monitoring the World Health Organization statements regarding the coronavirus (COVID-19) and we are following the guidelines from these agencies and relevant local health departments on appropriate hygiene standards.
Our health and safety measures are designed to address a broad spectrum of viruses, including COVID-19, and encompass everything from handwashing hygiene and cleaning product specifications to guest room and common area cleaning procedures.
Certain areas of the hotel may have a slightly new look to safeguard your health and safety but our principle of exceptional personal service and hospitality will remain unchanged.
Some of the enhanced health and safety features you will notice around the hotel include:
New glass screens at the reception desk
Hand sanitiser stations throughout all the public areas
Additional public area cleaners to sanitise all high touch points
To minimise contact, our housekeeping service will be upon request only during your stay and will be provided when you are out of your room. All bedroom cleaning protocols have been enhanced to ensure comprehensive disinfection of all areas of the room using approved anti-viral sanitisers and disinfectants.

Elegance Suite
---
Please enter dates to check availability
Elegance Room with Plunge Pool

Elegance Suite with Plunge Pool
Elegance Suite with Plunge Pool
---
Please enter dates to check availability

Luxe Suite
---
Please enter dates to check availability

Prestige Suite
---
Please enter dates to check availability

Muse Suite
---
Please enter dates to check availability

Romy Suite
---
Please enter dates to check availability
---
By Klaus Jul '20 Trip Type Couple
---
Great, freindly and amaizing staff which makes everything possible for you. Peaceful and relaxing pool and pool area. Nice suites with outdoors and plunge pool ( although not really essential) . The 24 h shuttle service is a great plus.
By Mathieu Oct '18 Trip Type Couple
---
Key Features
Restaurant
Room service
Family friendly
Pet Friendly
Air conditioning
Accessible parking
All Hotel Features and Services
Bell staff/porter
Concierge desk
Currency exchange
Turndown service
Complimentary shoeshine
Wakeup service
Wedding services
Air conditioning
Elevators
Location of your stay
Hotel Address
MUSE Saint-Tropez
364 Chemin de Val de Rian
Ramatuelle
Saint Tropez
83350
France
What3words location:
showed.detection.will
Where is it?
17 kms to airport La Mole
52 kms to airport La Palyvestre
120 kms to airport Cote d`Azur
Pioneers in Boutique Luxury