This hotel is seasonal welcoming guests from November to August.
An exclusive private island paradise in the southern Grenadines
A dream idyll, Petit St. Vincent resort is a stunning Caribbean resort on its own private island. With just 22 cottages providing the ultimate comfort and an extremely high level of privacy and tranquillity, this is the perfect hideaway. Without the distractions of internet, phones or television, the resort provides the opportunity to really unwind and enjoy the two miles of white-sand beaches and the surrounding acres of natural tropical woodland.
The atmosphere at Petit St. Vincent resort is one of understated luxury. Each one of the one- and two-bedroom cottages are wonderfully secluded and scattered over hillsides, cliffs and beaches with breathtaking views of the island and the southern Grenadines. The resort goes out of its way to be ecologically sustainable and conserve the natural beauty of the island.
Read more
[SPLIT]
Read less
Sit on your terrace and feel the gentle breeze on your face cooling the warmth of the tropical sun. Then head to the spa for a rejuvenating treatment or a spot of yoga on the beach. Idle hours away in the warm waters windsurfing, snorkelling and scuba diving; or charter a yacht and head further afield to discover the nearby islands, bays and reefs. Return to Petit St. Vincent for a beach barbeque and the freshest lobster accompanied by a sundowner or two.
Enjoy your stay!
---
22 Rooms | 1 Floor | 2 Restaurants |
Considerate Collection
All Inclusive
Private Island
Beach Resort
Actively sustainable luxury hotels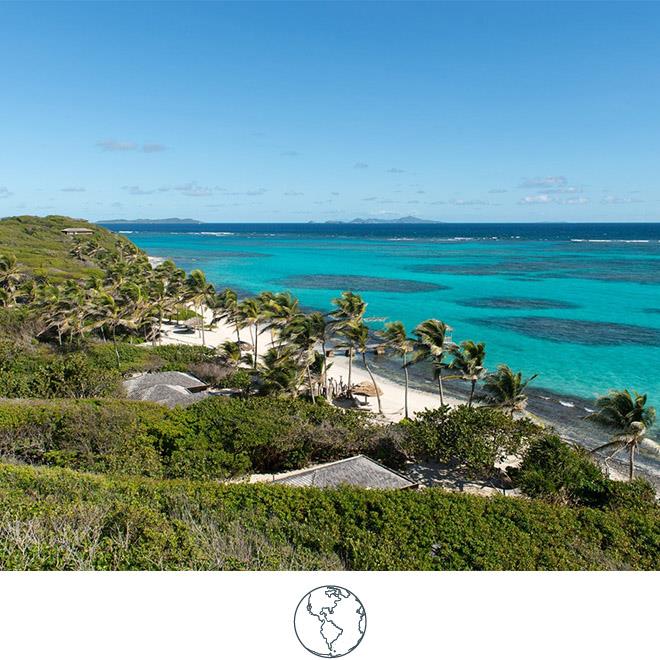 Environmentally Conscious
Balancing barefoot luxury with sustainable living, Petit St. Vincent goes out of its way to conserve the natural beauty of the 115-acre island. Along with a tree planting project which replaces poisonous Manchineels with fruit trees, and introducing protected, indigenous iguanas and tortoises to the resort in 2014, the island has a state-of-the-art reverse osmosis system that converts around 24,000 gallons of sea water into pure water each day. Guests can refill their complimentary flasks at re-mineralising water dispensers in the cottages and around the island.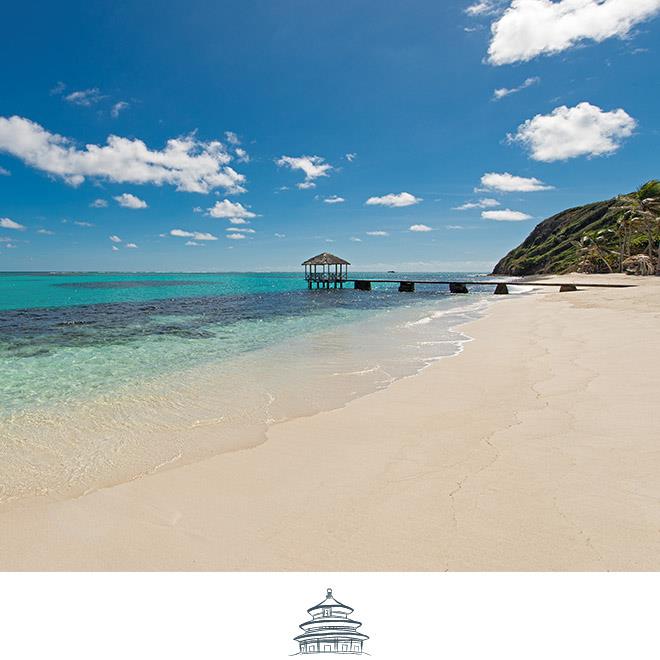 Cultural Custodians
The resort is home to one of only two Jean-Michel Cousteau dive centres worldwide, which has partnered with the Philip Stephenson Foundation and CLEAR Caribbean to develop marine protected areas around the island along with establishing a coral rejuvenation project in 2016. Small clippings of Elkhorn and Staghorn coral are taken from surrounding reefs and islands, nurtured in the nursery and out-planted onto the home reefs. The resort has also collaborated with local shipwrights on building three traditional Grenadines sloops over the last 20 years.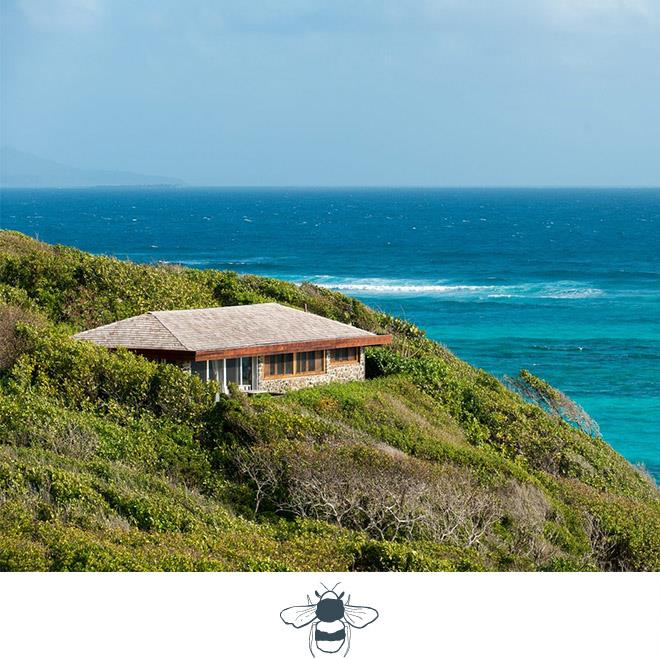 Community Minded
To improve levels of education and literacy in the region, Petit St. Vincent introduced a scholarship programme in 2015 for employee's children which sponsors up to 80% of their annual education costs. Each year about 60 children are assisted by the programme. Local farmers and fishermen are supported with start-up and improvement donations to help increase local goods from which the resort sources organic produce for its three restaurants, supplemented by fresh ingredients including herbs, greens, and vegetables from the 10,000ft² kitchen garden.
Our Hotel
2 Bedroom Beach Cottage Lounge Area

Main Pavilion Restaurant Balcony

Main Pavilion Gourmet Restaurant

Balinese Managed Tree Top Spa

Beach Restaurant's Lobster Pool

Jean-Michel Cousteau Dive Centre

Calisthenic Fitness Trail

Calisthenic Fitness Trail

Map of the island. Cottage #6-11 are 2 bedrooms

Master Bedroom of Beach Villa

2nd Bedroom of Beach Villa

Bluff Cottage Balcony Deck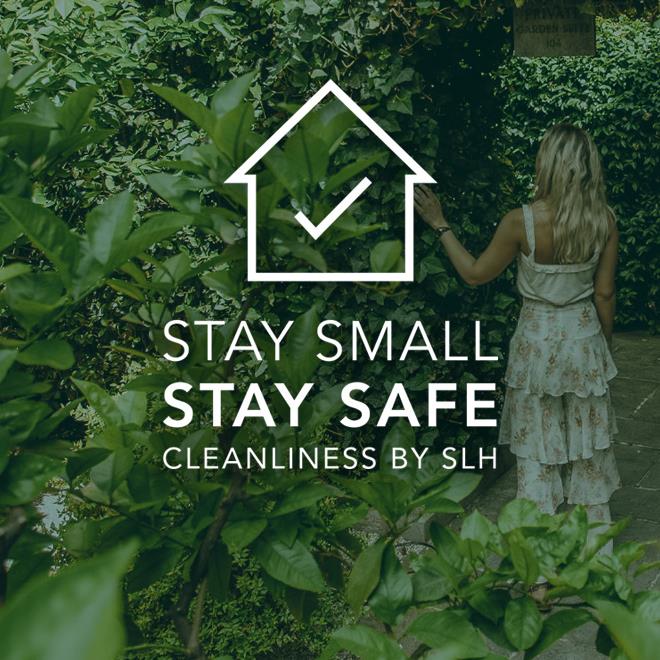 Covid-19 Measures
Villas will continue to be serviced twice a day but with special attention paid to using alcohol based cleansers on high use surfaces. All villas (as well as the spa) will also be sprayed with electrostatic disinfectant between guest stays.
Hand sanitizers are scattered throughout the property, on boats, and in guest villas. Our team have been trained with the new guidelines of washing their hands for longer and even more often than normal.
Staff are checked for temperature daily before reporting to work

and receive

PCR and Rapid Tested continuously. Food service, housekeeping and spa staff wear masks at work.
Beach Bar service will continue with social distancing of 6 feet between family/friend groups. The Island is not allowing visiting yachtsmen or general public ashore until further notice.
Arriving guests must present a negative PCR test taken within the last 3 days. The tests can be arranged and administered by our in-house Nurse in the privacy of our guest cottages. For more information on Covid-19 Measures, please click here.


---
the island is naturally beautiful and very well managed. looking forward, maybe some renovations needed in some rooms
sense of loneliness in the island, the cottages are so well scattered and tehre is lot of space. amazing
By adriana Jan '19 Trip Type Couple
---
Key Features
Free airport shuttle
Water sports
Bar
Room service
Family friendly
Air conditioning
All Hotel Features and Services
Free airport shuttle
Bell staff/porter
Concierge desk
Currency exchange
Turndown service
Laundry service
Wakeup service
Wedding services
Water sports
Location of your stay
Hotel Address
Petit St. Vincent
Petit St. Vincent Island
.
Petit St. Vincent Island
Saint Vincent and the Grenadines
Where is it?
5 miles to airport Union Island
31 miles to airport Pearls
125 miles to airport Grantley Adams International Airport
Pioneers in Boutique Luxury