Please note that all guests must be aged eight or over.
Nature-immersed forest bungalows which blend into Costa Rica's biodiverse Guanacaste Province
With its take-your-breath-away setting and boutique style, Rio Perdido Hotel & Thermal River lives and breathes its natural surroundings. Hidden in the dwarf forest of Guanacaste, western Costa Rica, forest bungalows are dotted across a beautiful 1,500-acre reserve. But what makes this wellness retreat so unique – and gives it its name – is the mile-long stretch of 'lost river' that's fed by natural hot springs and carves its way through the canyon below.
Read more
[SPLIT]
Read less
This sets the scene for days spent winding down – or upping the pace, with adventures including white-water tubing and canyoning all on site. After adrenaline-fuelled days, each bungalow is an idyllic retreat, reached by its own pathway that connects it to the rest of the hotel and forest paths. Singed wood walls and private terraces up in the leafy canopy leave you feeling as if you live amongst the trees. In the Center Bungalows, floor-to-ceiling windows frame beautiful views – while hammocks in each East Bungalow are made for kicking back. This connection between inside and out continues in the stunning open-air restaurant, where you'll enjoy authentic Costa Rican dishes like casado and sip purified spring water (or a signature cocktail) sourced from the hotel grounds.
Nature is your playground at Rio Perdido. Pool-hop your way across the soothing hot springs. Follow in the ziplines designed by Guinness World Record holders on a canopy-level canyon adventure. Mountain bike, run or hike across 20-plus miles of trails that twist and turn through this ever-changing landscape. From whatever perspective you view the forest, expect to see a kaleidoscope of flora and fauna, within one of the most diverse ecosystems on the planet. And at this hotel, Howler and Capuchin monkeys will be your alarm clock.
Enjoy your stay!
---
30 Rooms | 1 Floor | 1 Restaurant |
Considerate Collection
Adventure and Activity
Honeymoon
Wildlife or Safari
Actively sustainable luxury hotels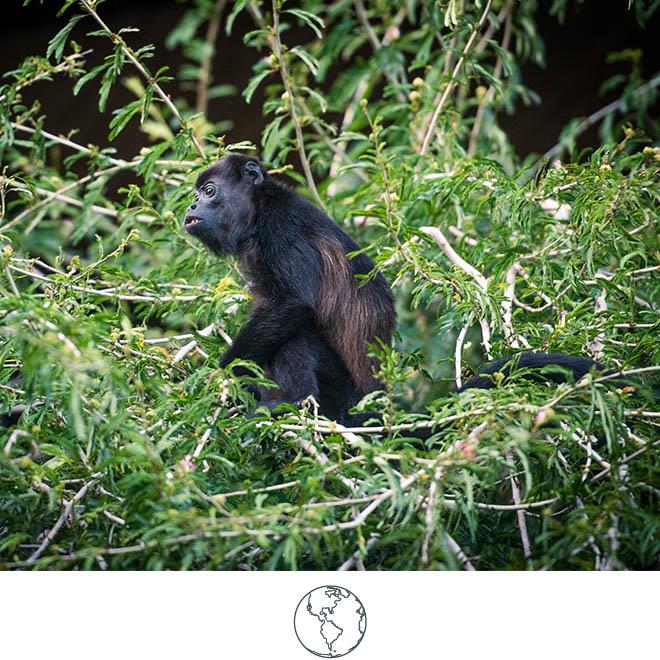 Environmentally Conscious
Rio Perdido is the labour of love of a small group of passionate explorers who discovered a thermal river deep in eastern Guanacaste which, to their surprise, was privately owned, rather than designated national parkland. They immediately sought to secure and protect the land while making it available for others to enjoy, under a sustainable development plan. Today, Rio Perdido is a small hotel with a long list of sustainability credentials, which include an Elite Level certification in the Costa Rican Tourism Institute's Sustainable Tourism programme, five stars in The Ecological Blue Flag – Watershed Category, and a Carbon Neutral certification thanks to the hotel's investment in solar panels, and an electric fleet of transport. The surrounding 1,500-acre wildlife reserve is one of the rarest ecosystems in the Americas, home to lush jungle within the canyons, and a rare dwarf forest on the higher grounds. Rio Perdido's ongoing reforestation efforts mostly rely on transplanting techniques which focus exclusively on native species and those growing within the reserve – to accelerate the process, a complex irrigation process has been carefully developed (you can see the difference on Google Earth since the hotel's opening).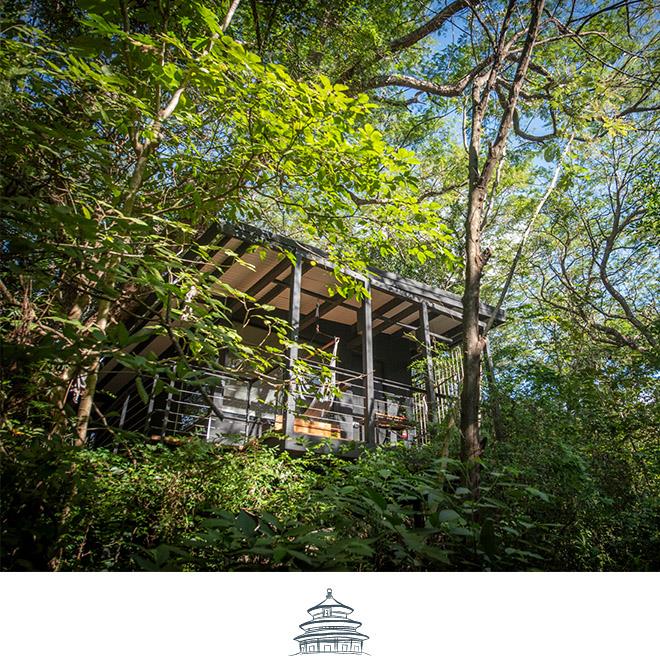 Cultural Custodians
When an exploration was carried out on property, small pieces of broken pottery were discovered under a thin layer of soil on the land. With the help of curators from the National Museum of Costa Rica, these pieces were categorised as authentic Chorotega artefacts dating back hundreds of years. The Chorotega were one of eight indigenous ethnic groups that inhabited Costa Rica. It was concluded that this setting was an important meeting place where this ancient civilization gathered. To honour this heritage and preserve as much of the land as possible, development plans included building less than 1% of the total area and the remaining has been kept for reforestation and preservation. Rio Perdido also hosts craft sessions for guests led by local artists in The Workshop, a creative space which doubles up as the hotel's gift boutique – stocked with locally made arts and crafts. Rio Perdido's chefs are proud to offer special menus to commemorate holidays and festivals throughout the year, which honour the traditions of Costa Rica and Guanacaste. To celebrate, hotel staff add traditional elements to their uniforms and invite local dance groups and musicians to perform.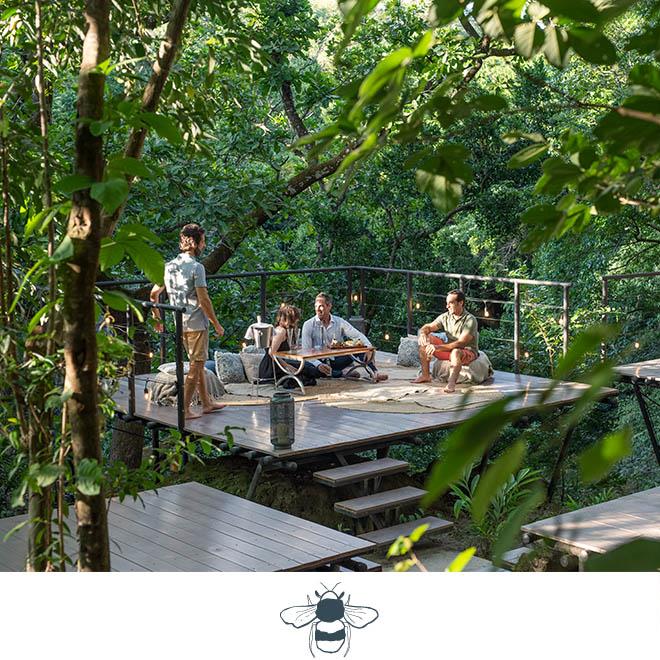 Community Minded
Impressively, 90% of the Rio Perdido team comes from nearby local communities, many of whom hold management positions at the hotel. Staff are continually given opportunities to learn and develop skills though the hotel's various training programmes, allowing for professional and economic growth which in turn promotes the protection of the environment. These include an environmental education project led by Rio Perdido in collaboration with local colleges. As a result, the community of San Bernardo was encouraged to participate in The Ecological Blue Flag – Communities Category, making them the first community in Bagaces to achieve such certification. Local entrepreneurs can benefit from the hotel's business training, which works alongside the local municipality to support small business owners, including artists who exhibit their works in the canton's tourist sites. When it comes to kitchen produce, anything which cannot be grown in the hotel's organic garden is purchased from local suppliers which not only reduces food miles, but supports local farmers, fishermen, and dairy artisans – the chefs exclusively use Costa Rican ingredients, the majority of which come from Guanacaste itself, in traditional dishes such as 'casado' and marinated beef loin with 'criollo' dressing.
Our Hotel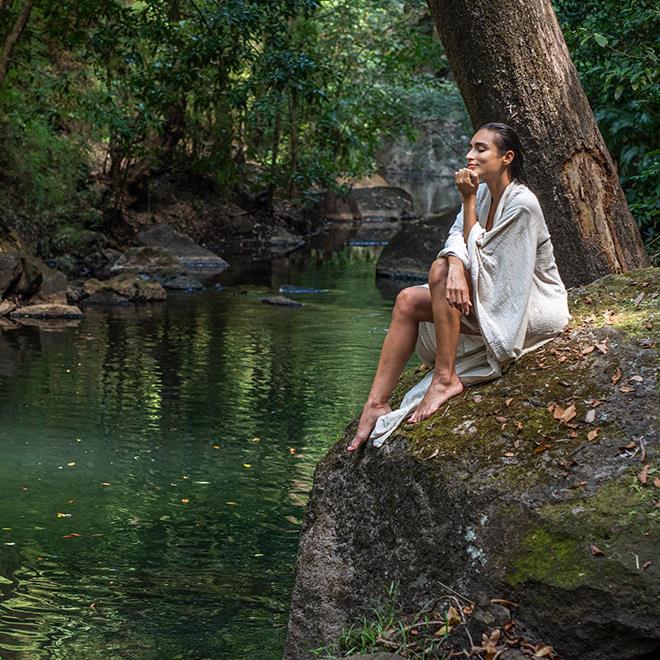 Volcanic wellness
The 'Lost River' courses through Rio Perdido's 1,500-acre preserve. Criss-crossed with bridges and platforms, made for soaking up the awe-inspiring views, it's also the place to cool off after dipping into the magma-heated pools here. Trace the trails that run through the thermo-mineral canyon to discover a naturally carbonated spring, said to have healing properties.

East Bungalow
---
Please enter dates to check availability

Center Bungalow
---
Please enter dates to check availability

Center Bungalow Queen
---
Please enter dates to check availability
There are currently no member reviews available for this hotel.
Key Features
Outdoor pool
Spa
Restaurant
Room service
Air conditioning
Bar
All Hotel Features and Services
Concierge desk
Dry cleaning
Same day dry cleaning
Turndown service
Laundry service
Free parking
Parking
Outdoor parking
Wakeup service
Location of your stay
Hotel Address
Rio Perdido
4 km de la plaza de San Bernardo
Camino al hotel Rio Perdido
Bagaces
50401
Costa Rica
What3words location:
probably.amassing.funnier
Where is it?
60 kms to airport Daniel Oduber Quiros International Airport
200 kms to airport Juan Santamaria International
Pioneers in Boutique Luxury